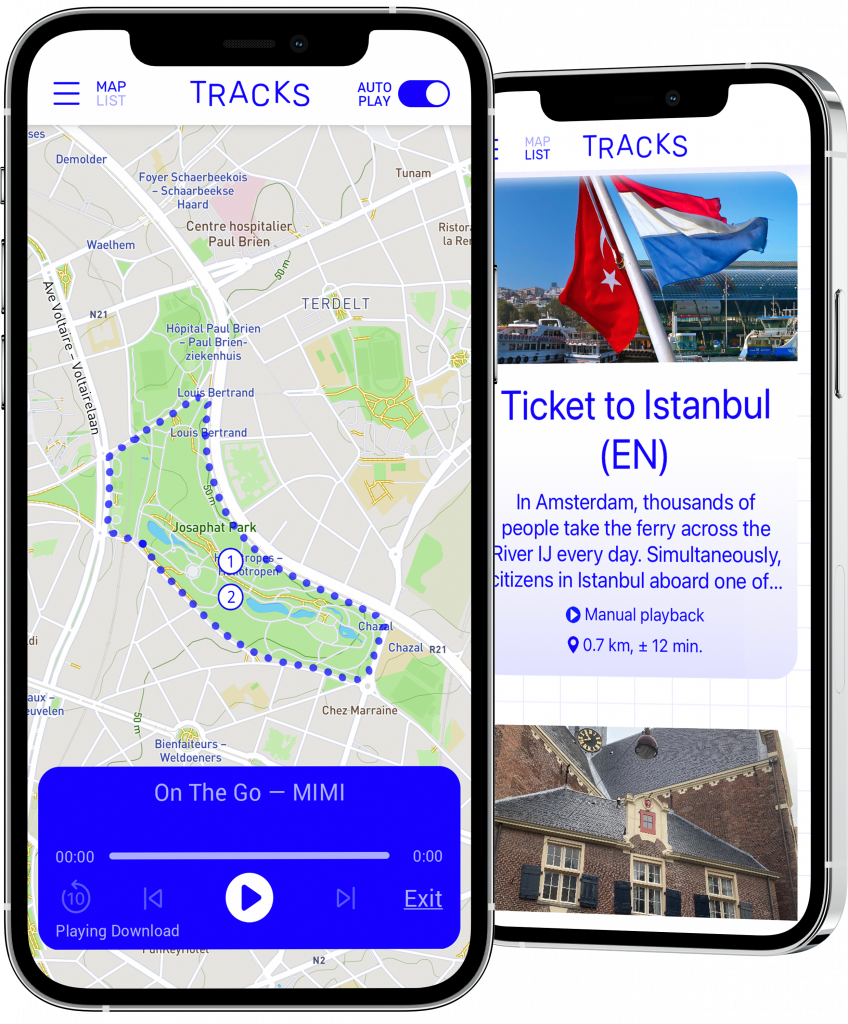 ABOUT
With Tracks, discover a variety of sound artists and the walks they create with your smartphone. Search by keyword to find your ideal Track, orient yourself on the interactive map, and share your experience with a community of audiowalkers.
Audiowalks offer stories, music, sound experiments, and all kinds of sensory information you might otherwise miss. Sight, scent, and feeling are present, but sounds take the lead. This modulates one's usual sense of body and consciousness, promoting a new understanding of the environment. With every step, hear the artist play with sound, experiment with composition, and lead you to new perceptions. Think of a film, where sound and image are strongly linked and controlled by the artist. In audiowalks, the 'point of view' becomes the 'point of hearing'.
In summer 2020, Michiel Huijsman from Soundtrackcity and Justin Bennett from Jubilee initiated a collaboration, which led to the idea of an application that unites the audiowalks produced by art organisations in Brussels and Amsterdam: Jubilee, Beursschouwburg, BNA-BBOT, Overtoon, Q-O2, and Soundtrackcity. The result is Tracks – an app for audiowalks.